Contact Info
If you have any questions about the services listed below, please contact me at edward.maesen@kagalakan.com.
Introduction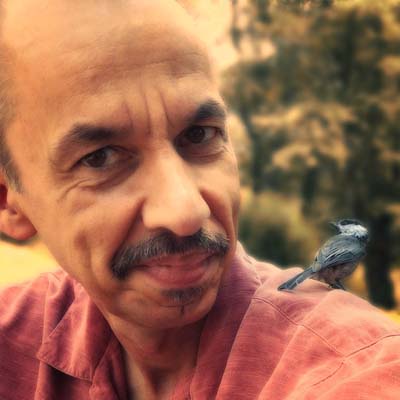 I believe the main purpose in life is to express oneself creatively; and to realize that we create our perceived reality with our thoughts, fueled by our beliefs, amplified by our emotions.

I aim to help others in their discovery, understanding and manifestation of their life's purpose, in their awakening and expansion of consiousness.

My approach is not through the mental realm with many words, but through the unspoken sensing realm of sound vibrational attunements. That is the intentional use of sound with acoustic instruments and voice to create an environment that serves as a catalyst for healing, understanding and gratitude in the physical, mental, emotional, and spiritual aspects of self.

I have a diverse background: I'm a physicist by education, worked as a physics engineer, software engineer and software architect in the corporate world, make art, play several musical instruments, sing primal soul songs, and have been on a life-long journey of self-discovery and self-mastery. My life is a demonstration of living in tune with —and following direction of— an inner Knowing.
Below is a short description of each of the services I offer:
Spiritual Retreats
PsychoSpiritual Vibrational Healing Sessions
Vibrational Attunements
Consciousness Explorations
Spiritual Retreats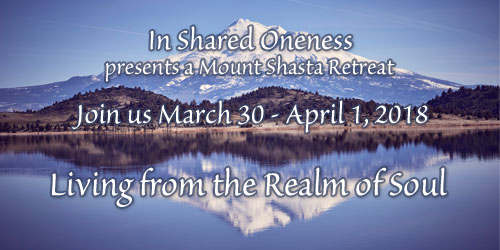 Together with Angelique Jan Pera (psycho-spiritual marriage and family therapist) and Mary Saint-Marie (mystic artist/poet/sculptress, spiritual educator, and author of 11 books) I offer spiritual retreats in Mount Shasta, Northern California. Our retreats are unique in that they are facilitated by three way-showers, each with their own unique personal expression of the Oneness. The shape of our retreats is fluid, responding to the Now, tailored to the participants using a variety of offerings to allow shifts of consciousness. Each retreat is experiential and provides an opportunity to leave behind the stress and distractions of your usual life and immerse yourself in a peaceful place within. You get the time and space to uncover, review, release and reformulate a new perspective on life, and fully manifest your personal empowerment and creative self-expression.
The duration of our retreats is between 2 and 7 days. We organize public events and welcome requests for private retreats. For more information please visit InSharedOneness.com.
PsychoSpiritual Vibrational Healing Sessions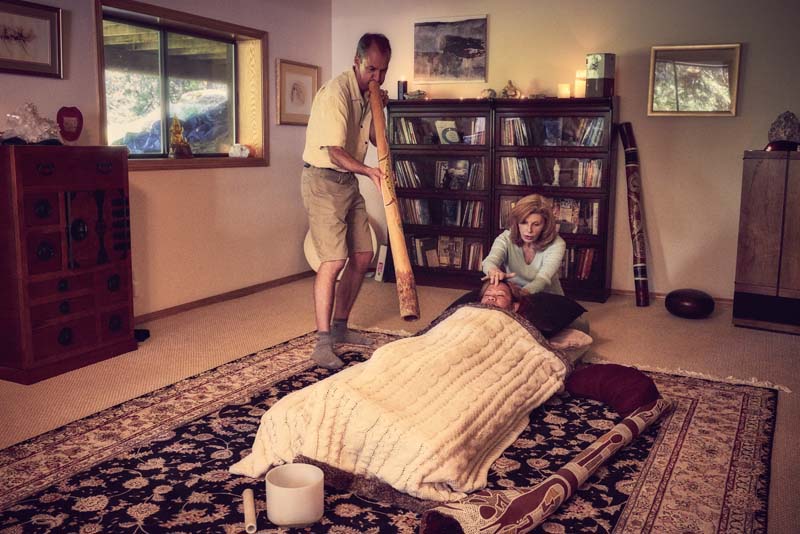 Together with Angelique Jan Pera (psycho-spiritual marriage and family therapist) I provide "PsychoSpiritual Vibrational Healing Sessions". We combine our varied education, training and experience to give you a unique psycho-spiritual sound-vibrational healing experience. Sessions are held in an activating retreat environment on Old McCloud road in Mount Shasta. We hold the balanced feminine and masculine during these sessions, tuning in to and reflecting your purest SoulSelf expression. Any aspects that need attention to transmute or transcend some blockage will be attended to. We welcome individuals and couples of all ages.
Sessions are typically 1 to 2 hours, but 1 to 3 day intensives are available also.
Vibrational Attunements
In private sessions I offer "Vibrational Attunements". In these sessions you take a relaxed position either sitting or lying down; inside, or optionally outside in nature. I play a variety of instruments, didgeridoo, frame drum, tongue drum, crystal bowl, tibetan bowl, chime and bell, and I sing soul songs. All sounds and songs are primal and improvised; a spontaneous in-the-moment response to your true beingness, a reflection of who you truly are. This allows you to re-align, attune with your SoulSelf and get increased clarity and sense of direction in your life.
Sessions are typically ½ to 1½ hours.
Consciousness Explorations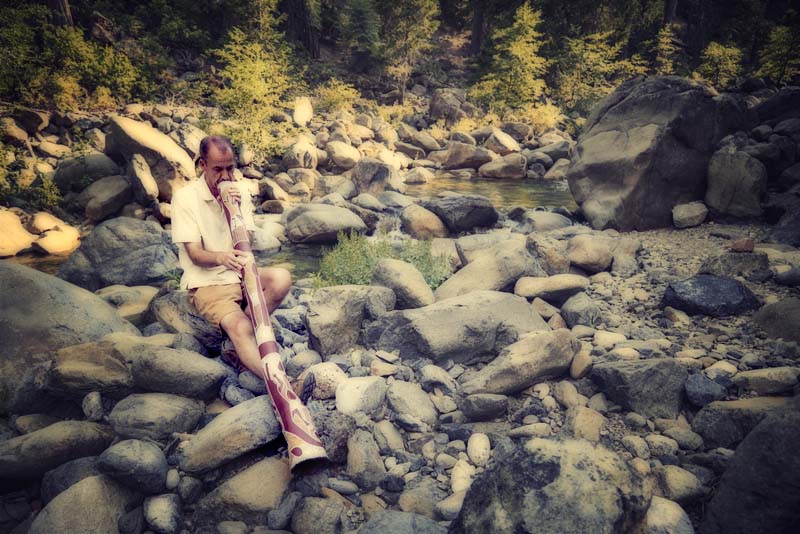 In weekly group settings I offer "Consciousness Explorations". Through guided meditations, accompanied by shamanic drumming, didgeridoo play and soul songs, we explore the nature of reality, the capabilities of your inner self, and the many levels and stages of consciousness. We explore alternate, probable, and parallel selves, dimensional levels and alternate timelines. Realizing the psychological construct of time, past, present and future blend in the now.
Sessions are typically 1 or 2 hours, recurring on a regular basis with a progression in the theme.
The power is in the present moment and any thought or action we take now impacts all emanations of our SoulSelf, and through the holographic nature of existence impacts All That Is.