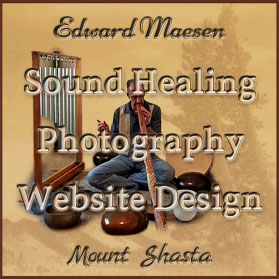 Welcome!
This website provides an overview of my sound-vibrational services for healing and well-being, and serves as a showcase for my photography, fine art prints, audio recordings and website development activities.
May your life be blessed with harmony and peace.
May you benefit from my healing songs as they aim to restore your innate sense of well-being.
May you enjoy my art as it aims to reflect beauty and harmony.
YouTube video with sound ceremony:
Wholeness already is.
Any conception of lack stems only from a distorted belief system.
Be well.