Photography
by
Edward Maesen
Mount Shasta, CA, USA.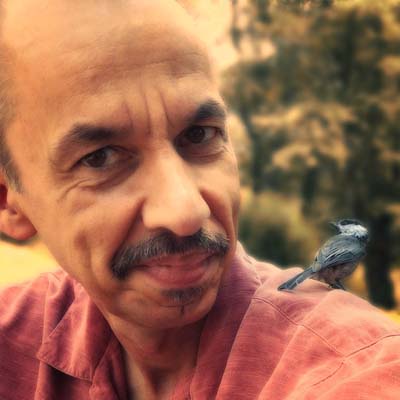 Signature & Spirituality
The watermark signature in the bottom corner of my pictures, लीला, is a Sanskrit word meaning "divine play"; it reflects my spiritual world view. I believe the main purpose in life is to express oneself creatively (and to realize that we create our perceived reality with our thoughts, fueled by our beliefs, amplified by our emotions).
Let's Make Art!
Are you interested in a photo session on or around beautiful Mt Shasta? Contact me at edward@kagalakan.com.
Print Purchase
If you're interested in purchasing a gallery-quality print of one of my photographs on archival paper (in size up to 17″×22″), please contact me at
edward@kagalakan.com
. A selection is already available on Etsy:

In addition, high-resolution digital files (in "jpeg" format) are available on request for purchase for a small subset of my photographs.
Gallery Navigation
My photos are organized in series within categories. The four main categories are "model", "urban", "travel" and "nature". A photo series can belong to multiple categories. Selecting a category will display all primary photos within that category, each representing a specific subject with a series of photos. The number of images in a series is indicated in the top left corner of the primary image.

Selecting any of the primary images within a category will open its series, displayed as a filmstrip above the primary image. Once within a series, the 'left' and 'right' keyboard arrows, or the equivalent onscreen arrows

and

can be used to cycle through images within that series. The 'up' and 'down' keyboard arrows, or the equivalent onscreen arrows

and

can be used to go to the previous or next primary image within the current category. Underneath each image is a list of categories that it belongs to; clicking any of those category tags will open a custom category page with all primary images within that category.

The breadcrumb trail at the top of the page allows to quickly jump up one or two levels, or go back to the home page.
Image Tags
All pictures are tagged; the tags are displayed underneath the images in the series view. Clicking on a tag will show a customized catalog with all primary images for the series that have that tag.
Subjects & Artistic Nudity
I photograph a variety of subjects, focusing on quietude and beauty.
Some of those subjects contain artistic nudity. As a visitor of this site you won't see that unless you click the "artistic nudity" toggle in the top-right corner of this page or within the "model" category page (and by doing so agree to have no objection viewing modest nudity).
Colors
Nobody can know for sure how someone else perceives colors. In my photography I do not attempt to render colors as I see them in real life. In fact, all my photos have a color treatment to slightly shift the colors from their natural appearance. That's my personal style and artistic license.
Skin (Im)Perfections
In the early days of my photography career I'd post-process my model images with the goal to remove any skin imperfections, like many photographers and photo retouchers do. I no longer do that. I love the texture of human skin, I love its imperfections.
Online Presence
A selection of my model portfolio can be found on Model Society and Model Mayhem. A selection of my full portfolio can be found on BeScouted.
---
In order to appreciate the art on this and other websites, your screen should be calibrated correctly. Below is a simple visual aid to verify that your screen displays all grey scale gradations properly. You should be able to discern 16 boxes with an 'x' in each.